THE 100% LAGOON EXCURSION
 A day by boat on the lagoon
Embark on our yellow boat and let yourself be guided on the lagoon with its thousand changing colors.
Observe the magnificent landscape that surrounds you and enjoy the spectacle that the ocean can offer you at all times.
Discover the fauna and the seabed during the swimming stops in a translucent and temperate water all year round.
THE BREAK
Our boat stop takes place on a shallow white sand bank on the edge of a beautiful paradise islet!
You'll eat a delicious local lunch.
You are free to enjoy the place as you wish: relaxing, swimming, sunbathing…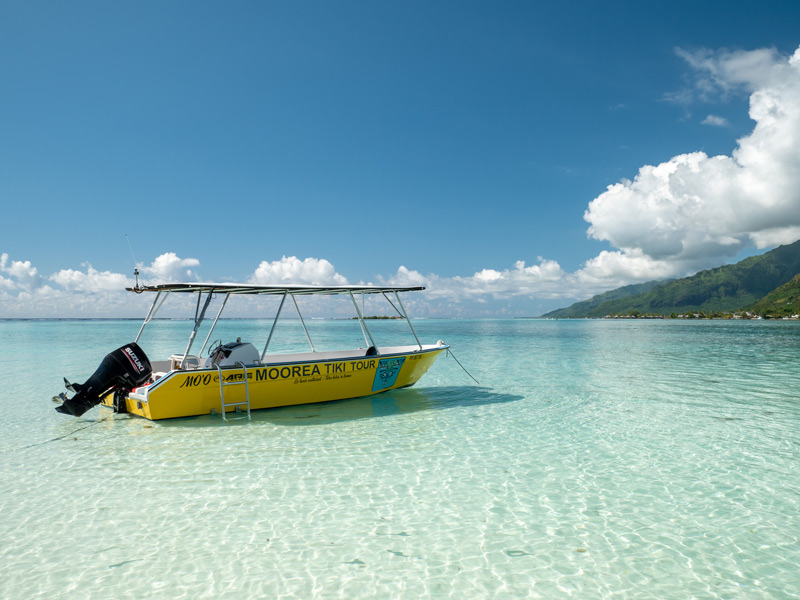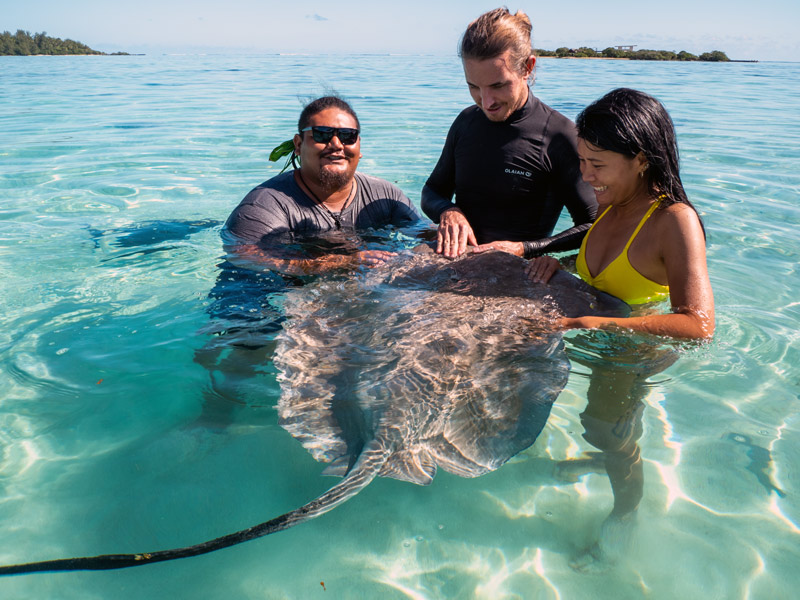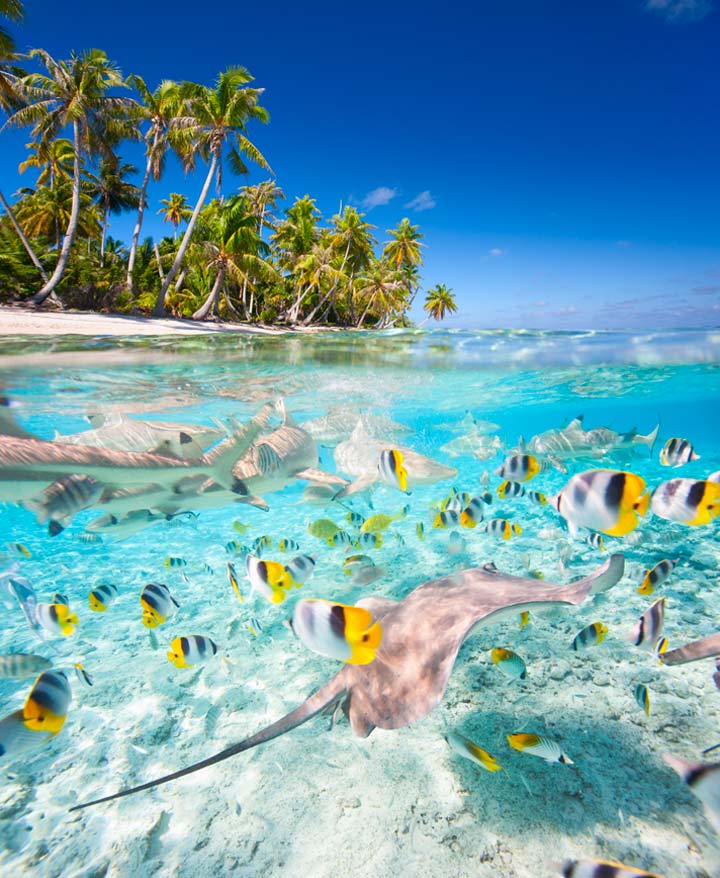 – 9:00 a.m.: reception at the wharf
– Guided boat trip on the lagoon
– Visit of the Cook's Bay
– Visit of Opunohu Bay
– Swimming stop at the submerged Tikis site
– Stopping and interaction at the site of rays and sharks
– Lunch
– 3:00 pm: goodbye
* Schedules for information only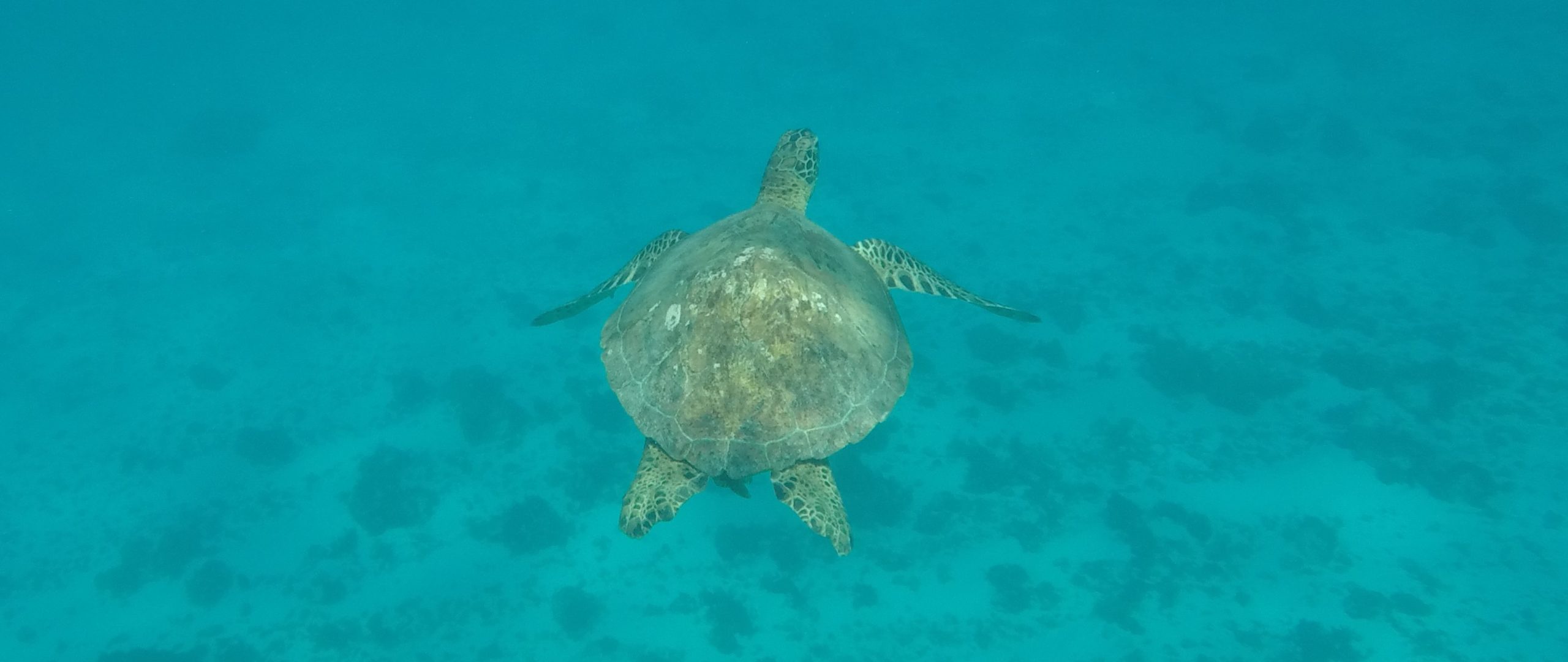 Child
3 to 12 yo
50 €
(6 000 XPF)
Private tour
from
500 €
(60 000 XPF)
A local guide
Refreshment without alcohol
A delicious lunch
Welcoming:
From 9:00 am
Goodbye:
From 3:00 pm
Hat, lycra, sunglasses
mask, fins, snorkel
water shoes
mosquito repellent, sunscreen,
bath towels
water to drink
100% satisfied Tiki Tour explorers

Excursion 100% lagon: belle journée, bien organisée, sécurisée pendant les snorkeling. Suffisamment de temps pour nager avec les raies les tortues et les requins. Sympa, intéressant, plein d'info et de... En voir plus bonne humeur. Merci aux deux guides pour leur aide avec la personne PMR. Je recommande !

BONAZZI V


8 May 2023

Super expérience, un grand merci à Yo et Michel qui ont été nos guides pour cette journée extraordinaire, nous avons commencé par découvrir les 2 baies de Moorea, ainsi que... En voir plus leur histoires et légendes, puis nous avons navigué dans le lagon, nous avons pu voir des tortues et des raies dans un premier temps, nous avons fait du snorkeling à plusieurs endroits dans le lagon, nous avons découvert les tiki immergés puis nous déguster du poisson cru, et pour finir nous avons pu aller nager avec les requins à pointes noires et les raies.
Ce fut une journée Wahoo avec ce lagon tellement magnifique et cette journée magique
Le plus de cette journée c est que nous étions que nous sur le bateau
Surtout n hésitez pas à réserver auprès de Moorea Tiki Tour.

cathyr564


5 February 2023

One of the best snorkling trips on Moorea - Yo and Michelle were both the best guides on this trip. They were both so knowledgeable about the history of Mo'orea and led us to some amazing sharks, stingrays, eagle... En voir plus rays and turtles. This excursion is a must!

R9732LIrone


23 January 2023